Pure Finance Group has partnered with CardConnect — providing our clients with a platform that combines both cost and efficiency. This means, we make it easier than ever before to accept and integrate credit card payment processing features for your business. As a result, we ensure that over 230,000 businesses can process their payments securely. Ultimately, we have been developing advanced payment solutions since 2006 — ensuring all payment processing is backed by PCI-certified point-to-point encryption (P2PE). Therefore, our products and technology are used by a wide array of businesses that are looking for easy and simple ways to process their customers' payments effectively and efficiently.
Approaching Payments Effectively
Whether a business requires a simple payment solution or complex software integration, we can easily fulfill any merchant's payment processing needs. Our solutions are built around three main concepts: security, transparency, and integration.
Security: Pure Finance Group utilizes the CardPointe Gateway to provide businesses with the protection they are looking for. We protect sensitive payment information with a point-to-point encryption system (P2PE).
Transparency: Among the most sophisticated in the industry, CardPointe provides merchants with transparent and very detailed information for all their business' transactions. We also ensure merchants' knowledge of the full life cycle of their payment processing and any associated transactional costs that may come with them.
Integration: We are particularly proud that we have had such a successful relationship with CardPointe to help ensure that our relationships with various software companies serve our customers effectively and efficiently.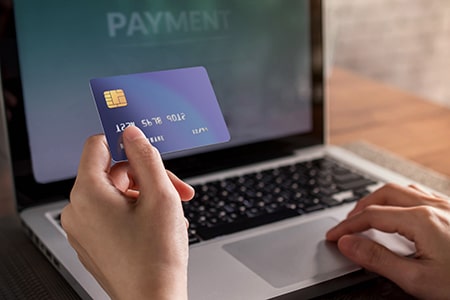 Fulfilling Your Payment Needs
We allow your business to make payments simple and easy. In fact, we provide merchants with a very easy to use platform that allows them to provide secure payment processing methods that allows businesses to process a wide array of payments without any stress. We do all the hard work for you. We offer real-time transactional management along with a P2PE terminal to help you have control over your payment processing.