If you are planning an exterior project on your home but worry about affording the renovation — financing options are available. Pure Finance Group offers lending options to suit your needs — tailored for you. When it comes to financing a home remodel project, there are two different types to know:
Loan Option 1: Unsecured
Unsecured loans are those that are given by a lender without any security. In fact, these loans don't require any collateral be provided. However, unsecured loans will typically be heavily dependent on your previous credit history. Within the unsecured loan options, there are two different types:
Credit Cards: While not a loan specifically, credit cards are a type of unsecured loan. For many, they can be used to make smaller payments to help ease the financial burden of any home improvement project or other loan need. But, paying off your credit card is key with an unsecured loan as not paying your monthly payments on time will result in increased payments over time and larger interest rates whenever applying for additional loans in the future.
Personal Loans: Personal loans are increasingly popular primarily because they are easy to get and easy to pay off. Unlike a secured loan, personal loans are designed to make it easy to get a loan for any home improvement project or other reason.
Loan Option 2: Secured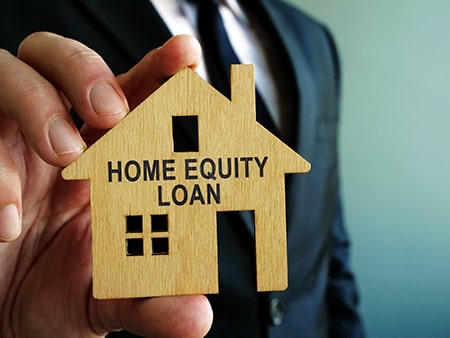 Unlike unsecured loans, secured loans will always be given out by a lender. In fact, these types of loans will require collateral. Some of the bigger benefits associated with secured loans include: lower interest rates along with longer repayment plans. Within secured loans, there are a few different ways of obtaining one. You can refinance your mortgage, take out a home equity loan, or take out a home equity line of credit. Give us a call today to find out how to determine which is the best route you should take with respect to getting a loan for your specific needs.