We provide stress-free financing for you customers with our lending services. In fact, Pure Finance Group is here for all your lending needs. The reality is, we have digital financing solutions for all your essentials.
Make The Most Out Of Your Lending Needs
With a variety of different payment platforms, Pure Finance Group is here to help ensure your lending needs are met. We offer incredibly low rates and amazing terms. This means, we offer your customers an alternative to cash-on-hand with great rates and industry leading terms stretching as far as 15 years. Additionally, we offer no fee financing where you have peace of mind knowing that our program will look to empower all our partners with a program that has absolutely zero hidden fees associated with it.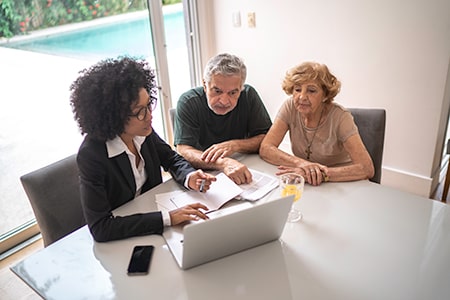 Dedicated Customer Service
Pure Finance Group is here to provide the best-in-class customer service for your lending needs. There is nothing better than having dedicated customer support when it comes to the back office support of things. Accounting can get complicated which is why having a turn-key approach that Pure Finance Group provides is the best route to take. Here, we aim to deliver a great experience to all our customers. We prioritize our customer benefits like access to unsecured loans with fixed APR's that can always be prepaid without penalty at any time.
All General Home Improvement Projects Are Always Eligible For Our Loans
Why worry about meeting certain necessary requirements for other lending services. Instead, choose a place that doesn't ask for much to qualify for a loan. In fact, Pure Finance Group offers home improvement loans that are eligible for all home improvement needs.